Es ist soweit!!! Die Rockstation öffnet wieder ihre Pforten.
Diesmal kein Exil, keine Baustellenparty sondern wirklich in unserer neuen und dauerhaften Unterkunft. Die befindet sich in der Karl-von-Thielen-Straße 30 in Halle. Jetzt wussten wir auch nicht genau wo das ist, als wir das das erste mal gehört haben. Man fährt da auch nicht unbedingt jeden Tag dran vorbei.
Also eine kurze Wegbeschreibung zum lesen:
– Zentraler Knotenpunkt für alle: Der Riebeckplatz
– Von dort aus in die Delitzscher Straße
– Dann kommt dort der Puff, dann ein Hotel und dann 2 Autovermietungen
– Die Häuser sind auf der gegenüberliegenden Straßenseite zu unserer Abzweigung
– Sozusagen die erste Ampelkreuzung hinter den Hauptbahnhofbrücken
– Dort biegt Ihr ab in die Karl-von-Thielen-Straße
– Der Straße folgt Ihr, überquert den ersten Bahnübergang (derzeit stillgelegt)
– lauft weiter bis Ihr das einzige halbwegs ordentliche Haus seht
– und schon seit Ihr da
– wenn Ihr das zweite mal über Gleise lauft seit Ihr zu weit
Wer sich das ganze lieber mit modernen Hilfsmitteln anschauen möchte, kann das unter folgendem Link tun: https://goo.gl/maps/CLyC7 oder einfach mit dem Smartphone den QR-Code einscannen: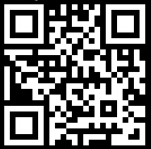 Nun aber zu dem was an diesem Abend wirklich wichtig ist, hochoffiziell das erste Konzert in der neuen Location:
the Leaders of the Baltic Sea Hardcore
Crushing Caspars (CrushingCaspars.de, Caspars Facebook)
bitten zum Tanz.
Unterstützt werden die Jungs von
Nitro Injekzia (Webpage, Nitro Injekzia Facebook)
mit Originalem Punkrock aus der Hauptstadt und von:
Isolated aus Quedlinburg
(Isolated Facebook)